In partnership with Segal Family Foundation, NACHAM AFRICA has been organizing since August, an awareness campaign on barrier measures for vulnerable patients and sick guards in 2 public hospitals in Bujumbura: Prince Régent Charles Hospital and Prince Louis Rwagasore Hospital.
The main goal of this campaign is to prevent the spread of covid 19 in hospitals.
The target group is made up of vulnerable patients, including those with chronic diseases: Diabetes, High blood pressure, Cancer, etc…, and the elderly likely to develop fatal complications in the case of contamination by covid 19.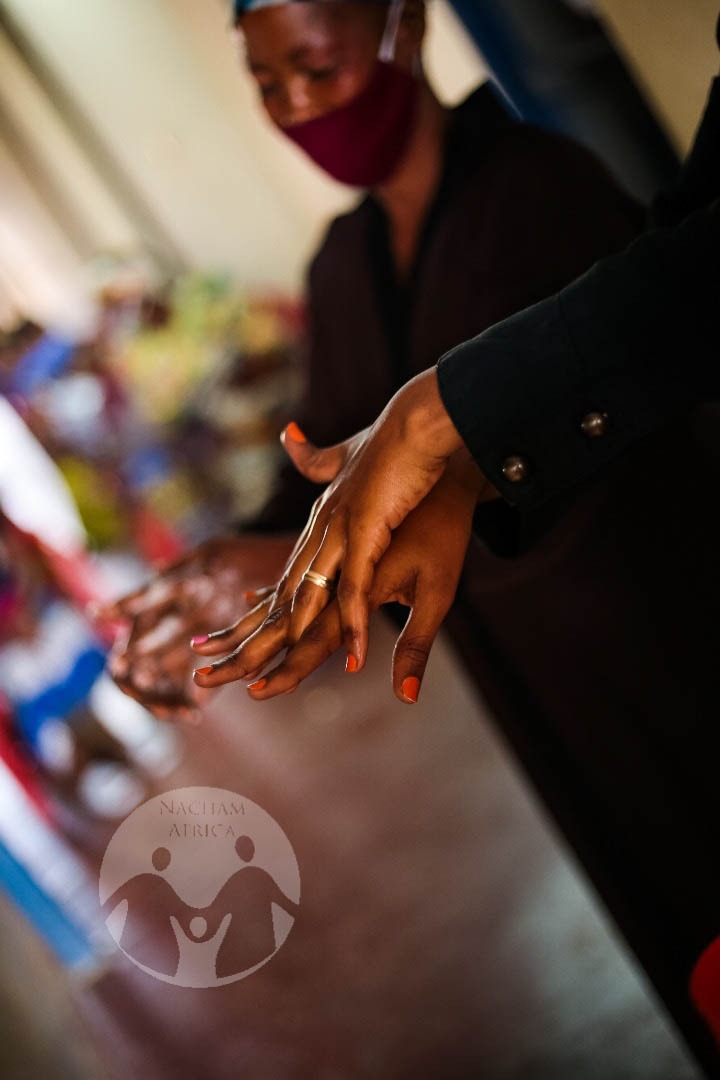 NACHAM AFRICA volunteers organize visits in the hospitalization where face masks and hand washing soaps are given in addition to information leaflets on prevention measures.
Outside the hospital rooms, awareness sessions are organized with the sick guards, through interactive theaters played by the volunteers, the sick guards are informed and a demonstration of good practices for washing hands with clean water and soap is shared.
Face masks, soaps and information leaflets are distributed as well as the monitoring of the implementation of these barrier measures are organized regularly.