On June 20, 2022, Nacham Africa held a graduation ceremony in its incubation center NJE MU BANDI for 58 women who successfully completed the 3 months of training in tailoring and entrepreneurship skills.
This training was launched in March 2022 as part of the "Empowerment of women victims of gender based violence through entrepreneurship" project subsidized by the United States Embassy Bujumbura, Burundi.
The ceremonies were enhanced by the presence of Mrs. Aline Munyaneza, Representative of the Ministry of National  solidarity and Gender, Mrs Dr. Nicole Flora Kouassi, country   Representative of UNDP Burundi, delegation from Segal Family Foundation and various partners.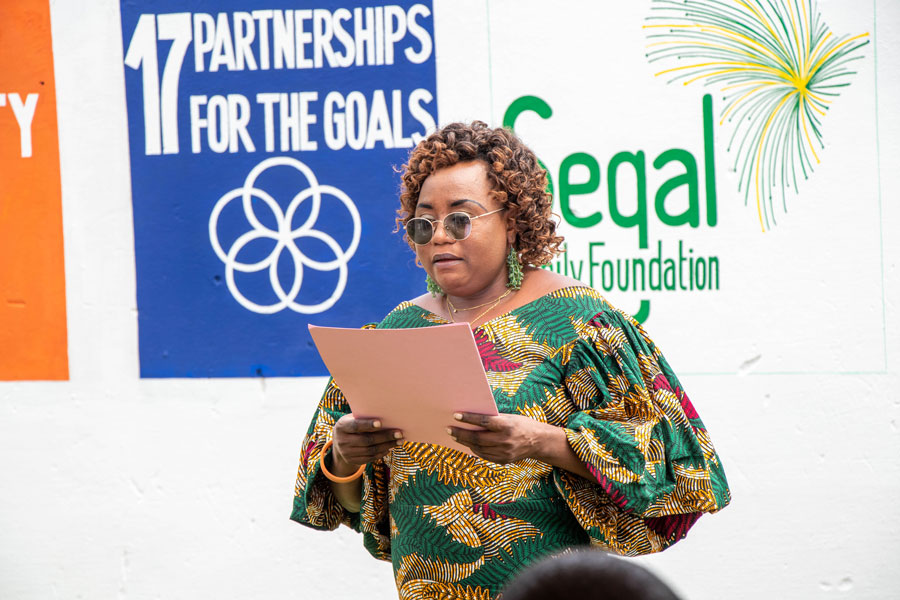 In her speech, Mrs. Aline Munyaneza, expressed her gratitude to Nacham Africa for its remarkable contribution in improving the living conditions of vulnerable women. Along with that, She invited the partners of Nacham Africa to play a key role in contributing to upscale and replicate this project in other countryside in order to see more transformed lives.
Dr. Nicole Flora Kouassi, Resident Representative of the UNDP in Burundi, in her short speech, appreciated the holistic approach of Nacham Africa in hospital area inspired by the Sustainable Development Goals ensuring that no one is left behind and the follow up after hospitalization by empowering the formally vulnerable women for socioeconomic resilience.
She congratulated the graduates and urged them to be more determined than ever to put the skills they have learned into practice.
Mrs. Liana NZABAMPEMA from Segal Family Foundation expressed her satisfaction to the milestone reached by Nacham Africa and reiterated the support of SFF to Nacham Africa as an innovative partner which is transforming the community with tangible and long lasting impact.
Mrs Liana encouraged the graduates to be proud of their achievement and to considerer the acquired skills as a kick start to a brighter future.
Bonane Concessa a widow with five children who joined the tailoring program, was one of the grateful participants for having the center as an opportunity to change her lifestyle.
« I want to thank Nacham Africa and all his partners for making my dreams come true. The training made me more comfortable with the sewing machine and the skills that I have today are a foundation for a better future for my family and I will do my best to leverage these skills and raise over poverty so that other vulnerable women believe that it is possible» She said.
In his speech Mr. Armand IJIMBERE, Founder and Executive Director of Nacham Africa, reiterated his thanks to the various partners and emphasized that this center will continue to train vulnerable women and girls, while granting them the materials and ensuring the follow up in their communities through Saving and Loans Associations so that they could not be left behind in the building of a prosperous, sustainable and inclusive society.
After the delivery of certificates, sewing machines and seed capitals were distributed to the beneficiaries in order to start incomes generating activities under the supervision of Nacham Africa's field officers.