As part of the 16 days of activism against gender-based violence, Nacham Africa in partnership with UNFPA Burundi and 2 public hospitals located in the countryside namely Rumonge Hospital and Makamba Hospital, organized from 6 to 8 December 2022 a campaign to raise awareness against violence toward women and girls under the theme: Together, let's activate for a world free from Gender-based violence.
This period represents to Nacham Africa, an opportunity in strengthening ongoing efforts to reduce violence against women and girls in the community through the public hospitals, where thousands of vulnerable women and girls are most likely to be left behind in the access to accurate information about the prevention and response to Gender-based violence against women and girls and about services available for the victims for holistic assistance.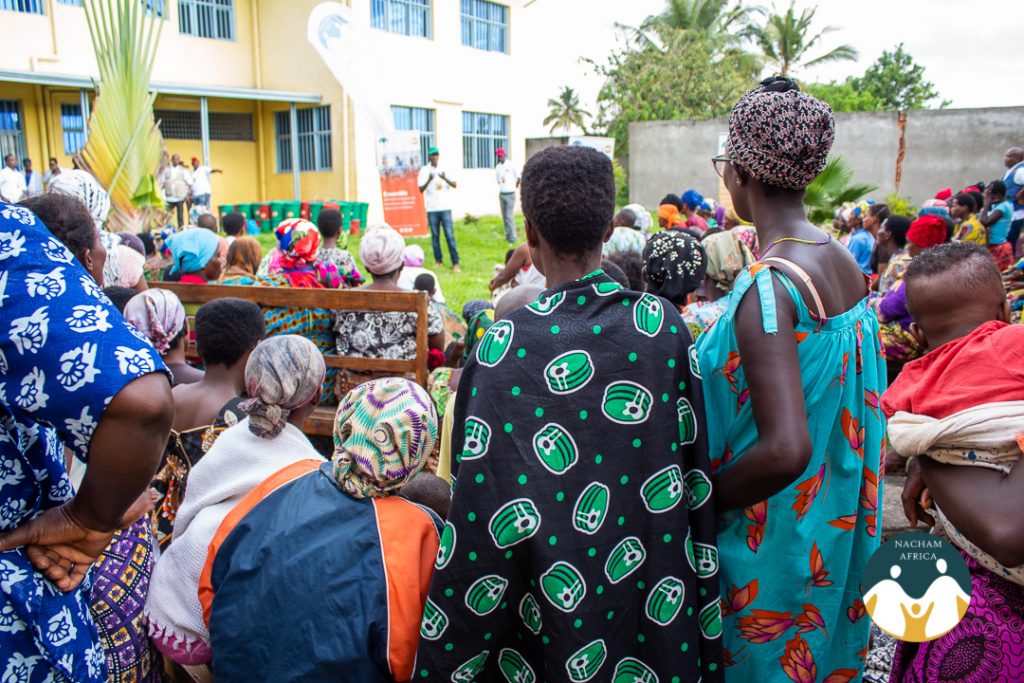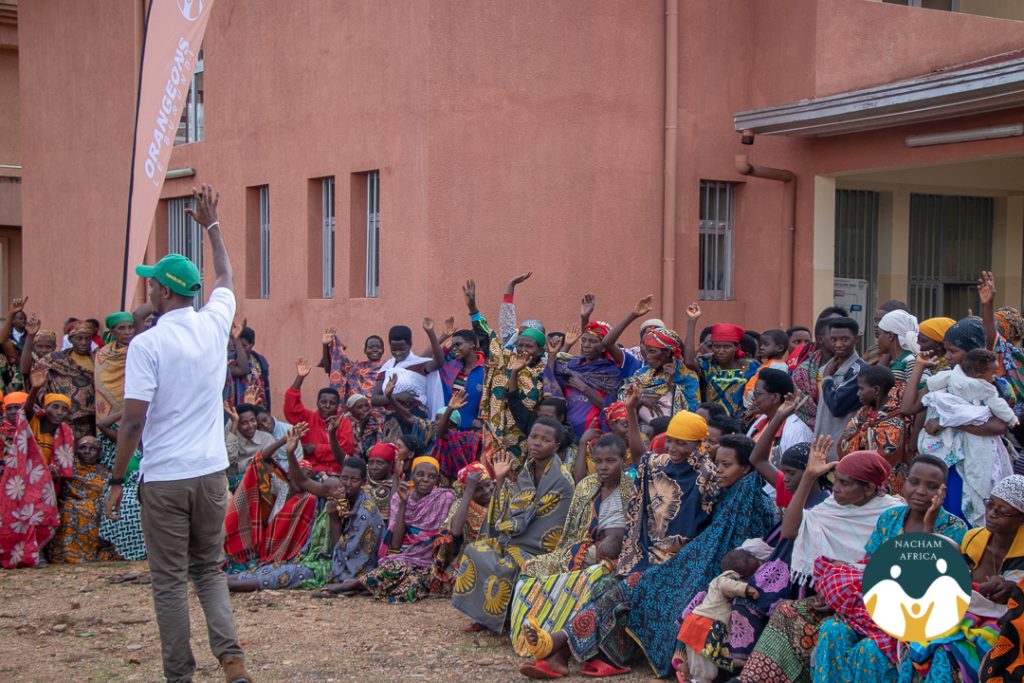 Dr. Jean Bosco NDAYISHIMIYE, Program Director in Nacham Africa stated that hospitals are receiving many victims of GBV who are consulting for medical issues, and staff medical is not skilled to help those persons, hence the latter is helpless and fall into a deep depression.
This period is then used to shine the spotlight on this category of marginalized and vulnerable women and girls in hospitals, listen to their stories, and pave the way for a holistic recovery with dignity.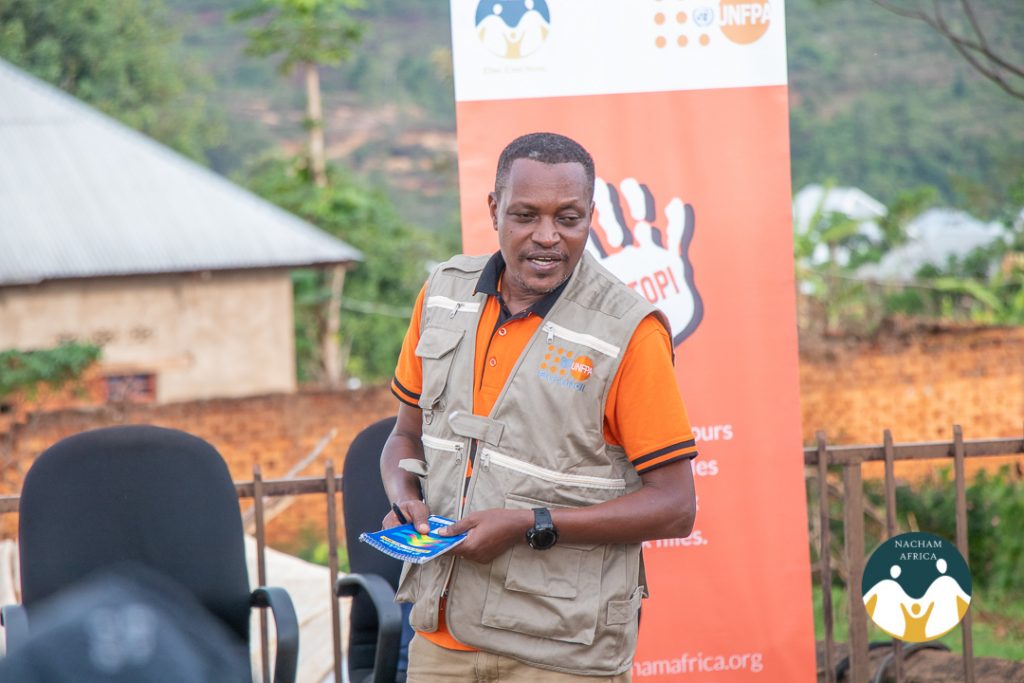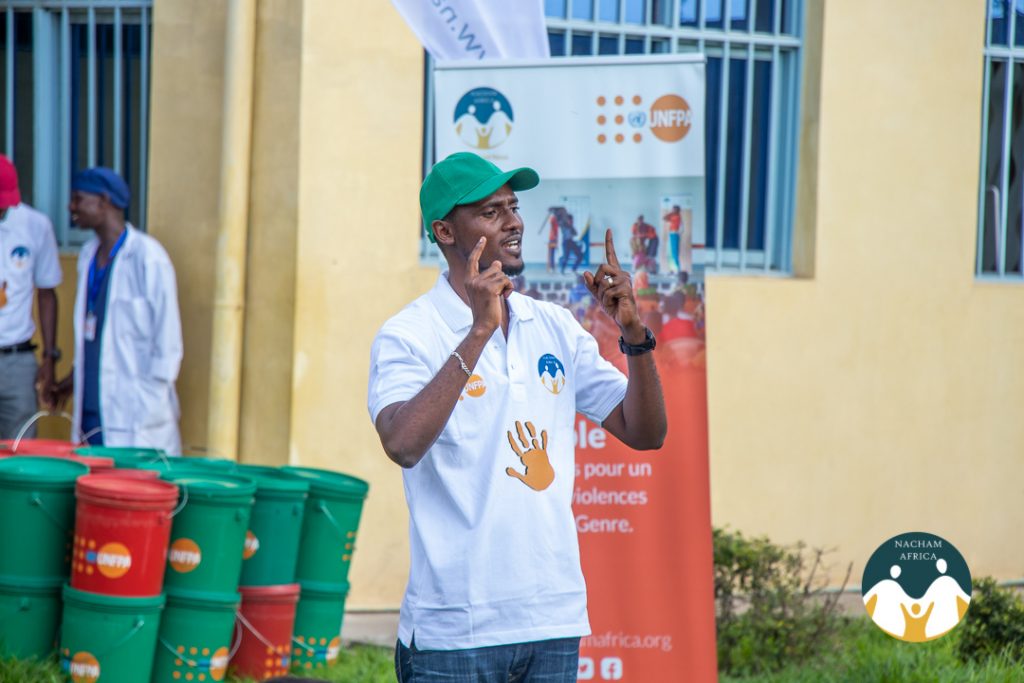 Dieudonné NAHIMANA, representative of UNFPA Burundi in this campaign has been satisfied by the results obtained through this campaign which has been jointly organized by Nacham Africa and UNFPA for the 2nd time, he reminded that UNFPA is engaged to end GBV in Burundi and reach zero GBV and this would be impossible without taking into account the huge population located in hospitals, targeted by Nacham Africa in its action.
Dr. Bamtama MOSSI and Dr. Patrice  NIMUBONA, respectively Directors of Rumonge Hospital and MAKAMBA Hospitals welcomed this initiative which highlighted the role of medical staff to prevent gender-based violence in the hospitals and to assist victims while inviting all the attendees to consider themselves as the flagship in this fight against Gender-Based Violence.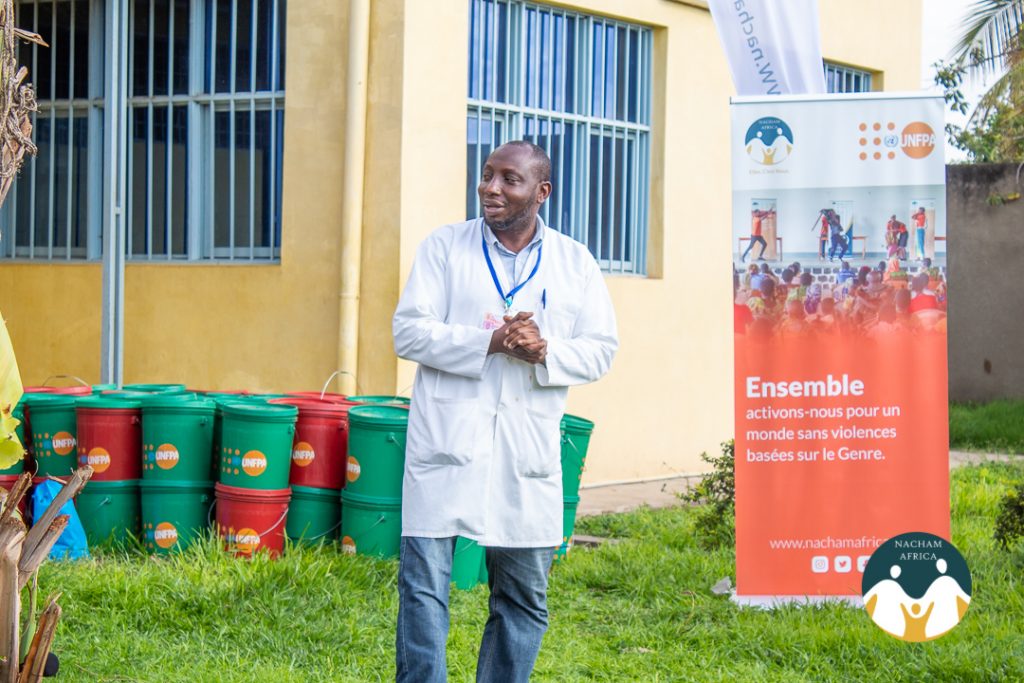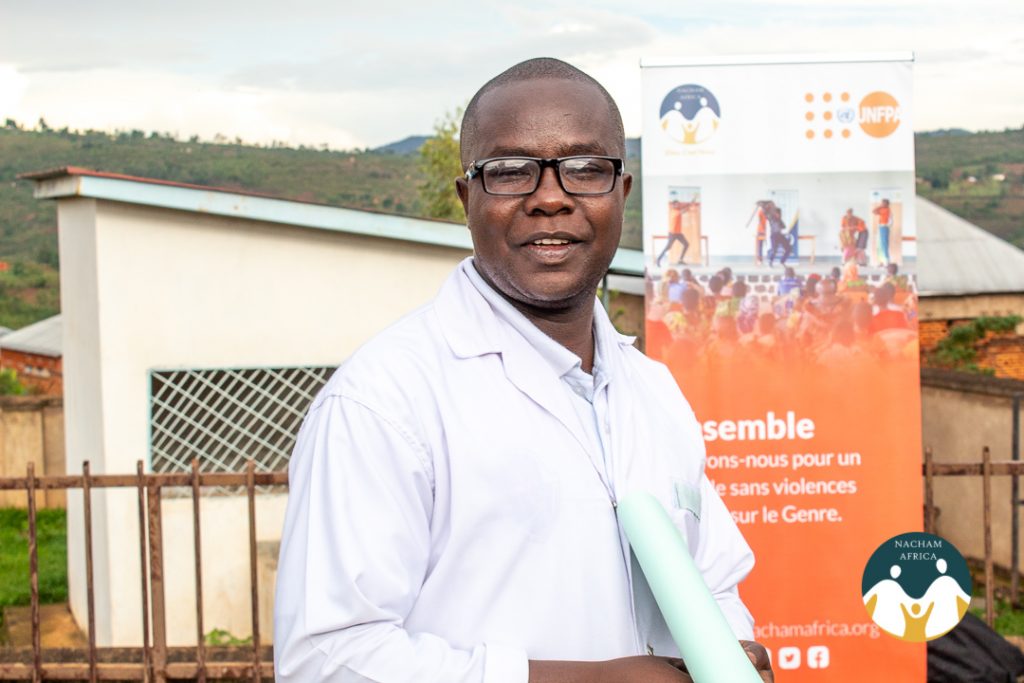 They expressed their appreciation to Nacham Africa and UNFPA Burundi for considering the patients in public hospitals and requested capacity buildings of physicians and nurses for better assistance of the victims and collaboration for raising awareness in the community.
419 persons have attended the 2 sessions of awareness raising and assistance made by 200 basic dignity kits including plastic buckets, cloths, soaps, sanitary napkins, t-shirts, and beauty cream has been provided to 200 women and girls of reproductive age among the most vulnerable.