On Wednesday 9th, 2022, Nacham Africa launched the project Socio-economic empowerment of vulnerable Women through entrepreneurship and green practices financially supported by the U.S. Embassy in Burundi, the ceremonies took place in Nacham Africa's incubation Center Nje mu Bandi.
The event was honored by the presence of H.E Melanie HIGGINS,  US Ambassador to Burundi, Claudine AHISHAKIYE, Director of Women Empowerment and girl Promotion at the Ministry in charge of social services and Gender, and Léonard NDIKIMINWE in charge of programs at UN Women, Burundi.
During his opening speech, Armand Ijimbere, the Executive Director of Nacham Africa addressed his thanks and tributes to different partners with a special mention of US Embassy to Burundi which generously subsidized the project.
He recalled that the main objective of this project is to enhance the livelihoods of 120 vulnerable women and their response to climate change where 80 women will follow training on entrepreneurial education and 40 women will be trained in sewing.
Her Excellency Melanie HIGGINS, US Ambassador to Burundi, expressed her appreciation of the support provided by Nacham Africa to vulnerable communities and emphasized the aim of the project to involve the beneficiaries in environmental protection in this time of global climate crisis. She reiterated the US Embassy's commitment to keeping the support to Nacham Africa's activities.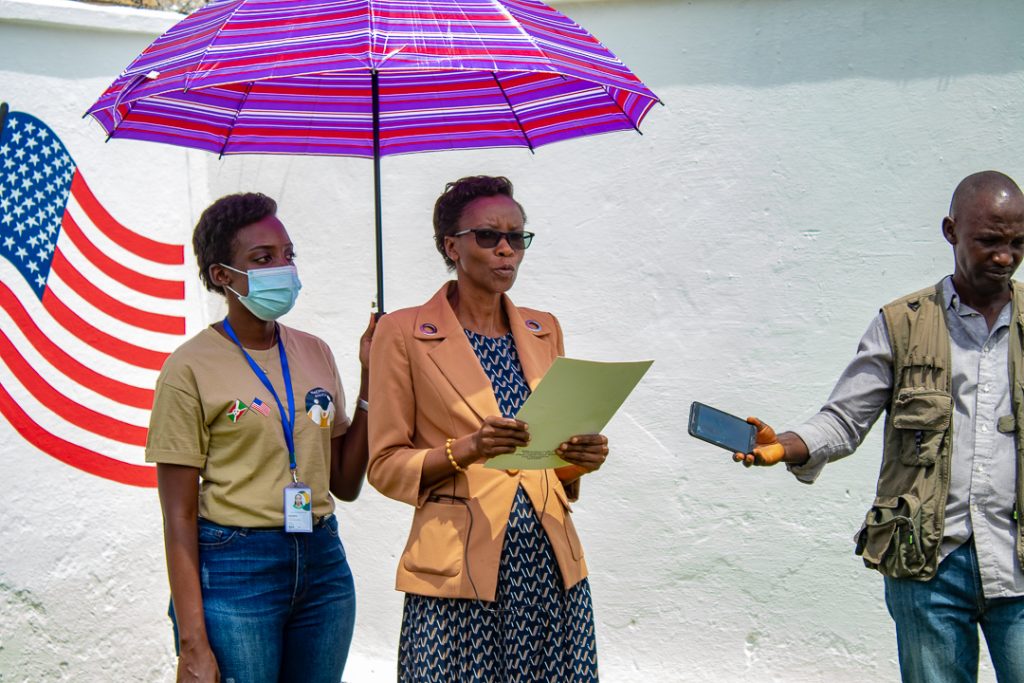 Claudine Ahishakiye, Director of Women Empowerment and girl Promotion at the Ministry of National Solidarity, Socio Services, Human Rights and Gender stated that this project meets exactly the ambition of the Ministry in its program of women Empowerment and promotion of girl and contribute to the achievement of the National Development Plan 2018-2027 while enabling women to face the climate crisis.
 «I would like to take this opportunity to foster all beneficiaries of this project and invite them to follow with zeal the various theoretical and practical training that they will benefit from Nacham Africa, in order to improve their livelihoods, alleviate the unemployment challenge and contribute to the development of the country while being the agents of climate resilience in their community». She added.
The ceremony was closed in an atmosphere of songs and traditional dances performance.