On March 16, 2023, Nacham Africa issued certificates, sewing machines, and other supplies to 120 women as part of the "Socio-economic empowerment of vulnerable women through entrepreneurship and green practices" project, after a 4-month training.
The ceremony was attended by Pontien HATUNGIMANA, Permanent Secretary of the Ministry of Solidarity, Gender and Social Affairs, and Julie FRIEB, Delegate of the US Embassy, Bujumbura, Clara ANYANGWE, Resident Representative of UN WOMEN to Burundi and Judicaël ELIDJE, Resident Representative of UNFPPA to Burundi.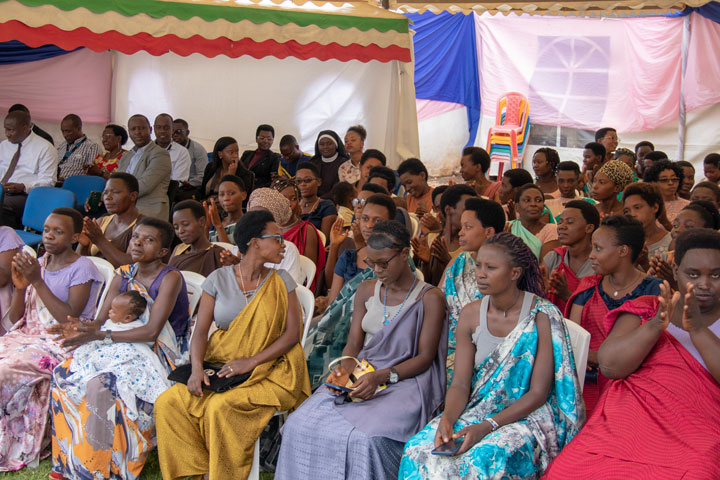 "The Ministry of Gender and Social Affairs encourages all actors and partners who develop initiatives aimed at inclusive development," HATUNGIMANA said. The Government of Burundi, he added, is working to raise awareness among the population to work and achieve the goal of the Burundian Head of State that every mouth must have food and every pocket money.
The Permanent Secretary of the Ministry in charge of Gender and Social Affairs called different partners to keep supporting Nacham Africa and its program that aligns with the program of government for inclusive development involving the most vulnerable women.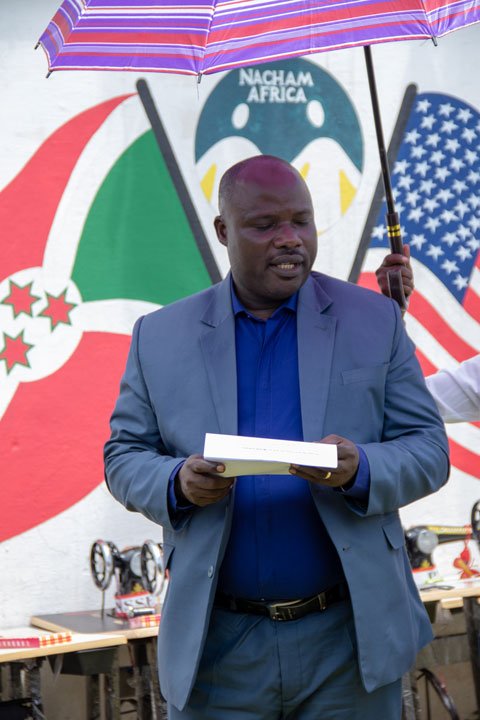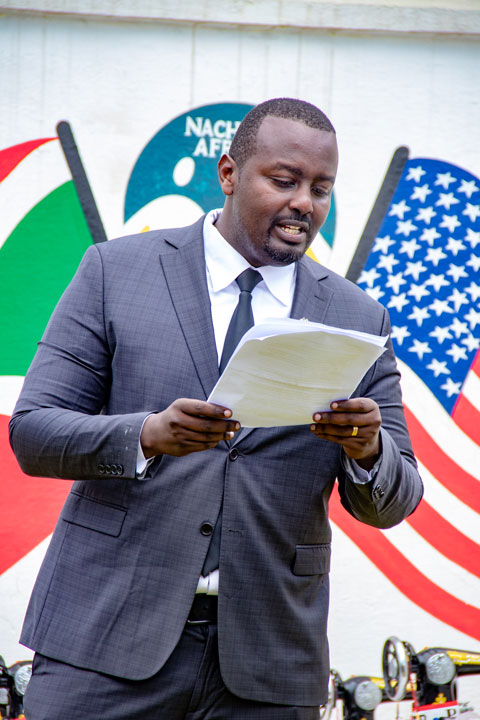 Burundi's partners were called upon to continue their support of the National Development Plan (NDP 2018-2027)
 The Executive Director of Nacham Africa, Armand IJIMBERE, welcomed the Burundi government's support to local organizations that are contributing to the achievement of the NDP 2018-2027.
"To enable these women to reach their full potential, we must take into account other factors such as family planning, sexual and reproductive health, and the household approach, etc… which can most likely frustrate this process, we need your support on " highlighted IJIMBERE.
The Executive Director of Nacham Africa thanked the U.S. Embassy in Burundi for supporting this initiative.
 "This supports the government's efforts and aligns well with the UN System Cooperation Framework in Burundi," said Clara ANYANGWE. The representative of the United Nations Population Fund (UNFPA), Judicaël ELIDJE, encouraged Nacham Africa to continue to help vulnerable women to live dignified life in their communities taking into account their health.
The Delegate of the US Embassy, Bujumbura, Ms. Julie, indicated that her country remains and will remain at the side of Burundi in the fight for sustainable and inclusive development. Moreover, for the representative of the UN Women, if we want to fight gender inequalities, we must continue to support women and girls' initiatives so that they can get out of poverty and contribute as much as men to household activities.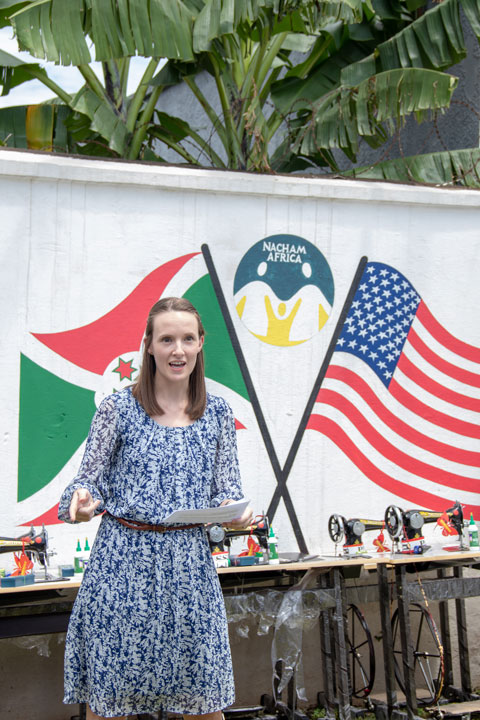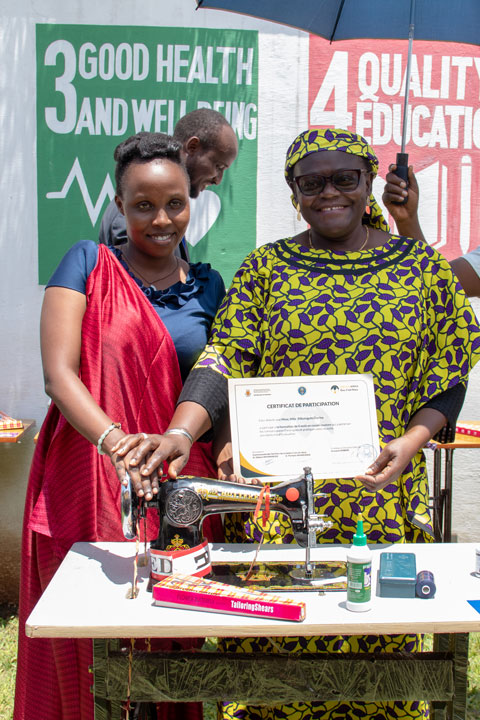 The speakers during these ceremonies gave edifying advice to these certified women. They were called upon to diversify their sources of income, in particular, to engage in trade and agriculture.
"With the consequences of climate change that continue to be observed even here in Burundi, diversifying the sources of income by thinking of other sectors including crafts is an alternative to land scarcity and phenomena related to climate change," said ANYANGWE.
After the certificates issuing, the sewing machine and related supplies have been provided to the beneficiaries as a kick-start to incomes generating activities that will be monitored by Nacham Africa's field officers to ensure the success of the project.