On Friday, March 25, 2022, as part of the continuity of the celebration of the month dedicated to women, Nacham Africa proceeded to the official opening of its incubation center for vulnerable women in post-hospitalization NJE MUBANDI. It is under the high patronage of the Ministry having Social Affairs and Gender in its attributions represented by Christophe NDIKUMANA Director of Reintegration Department and the financial support of the Embassy of the United States in Burundi through the project of post-hospital socio-economic empowerment of women survivors of gender-based violence that this NJE MUBANDI Center was open.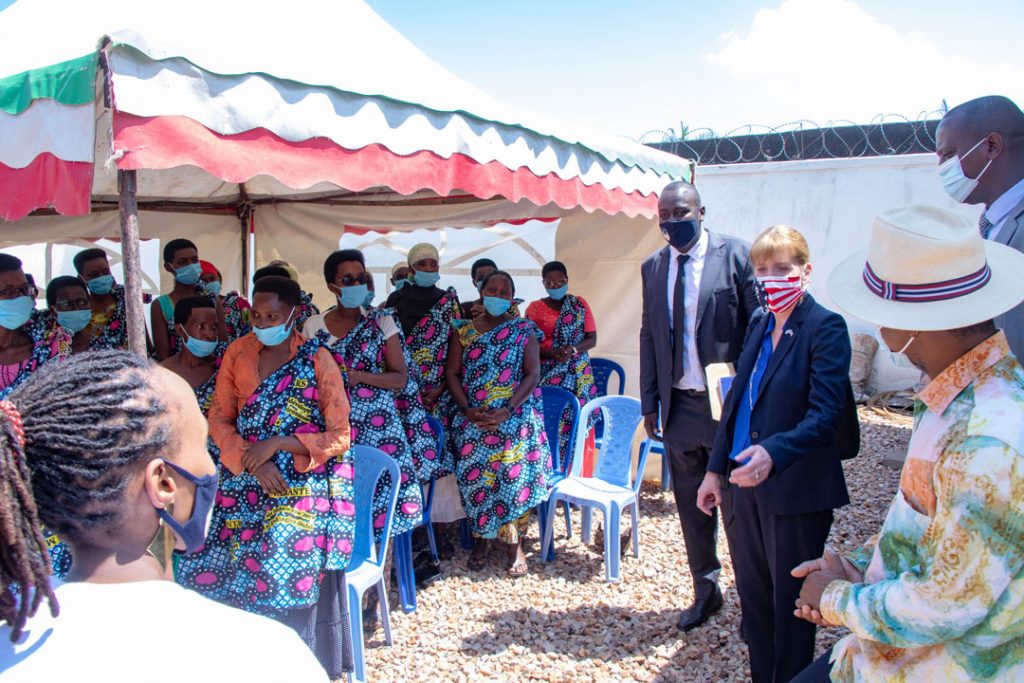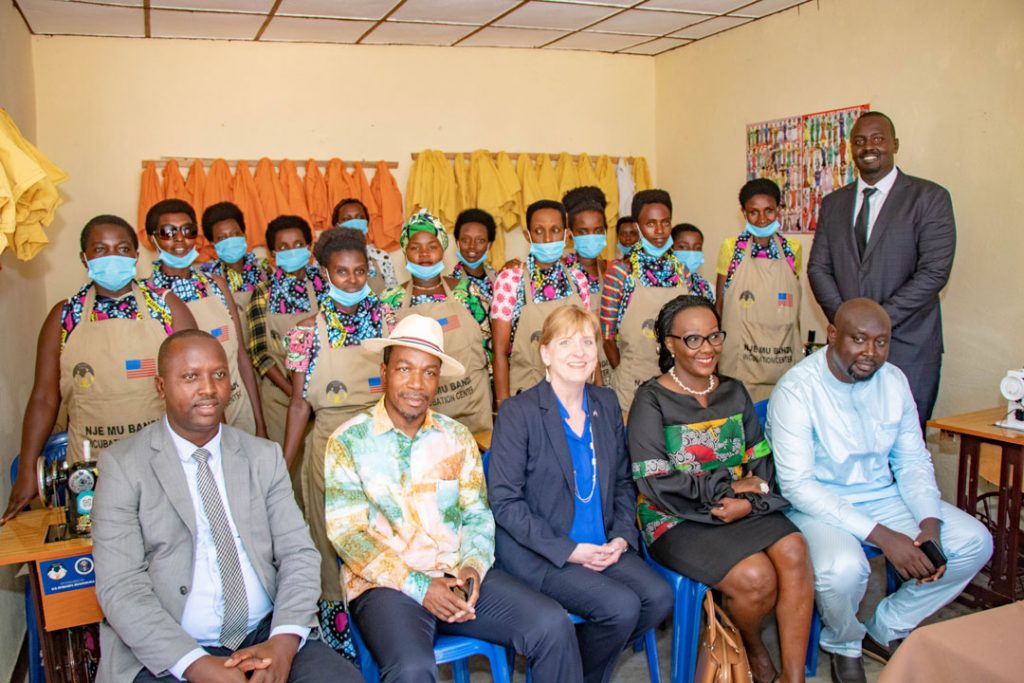 Armand IJIMBERE, the Executive Director of Nacham Africa said in his speech that this center will serve as a learning space in entrepreneurship, sewing, family planning, social cohesion and psychosocial support for women who are former hospitalized beneficiaries assisted by the various programs of Nacham Africa during their hospital stay and that this center was established to think about their successful post-hospital socio-economic reintegration in other to break the vicious circle of poverty as well as building a medical and economic resiliency of the beneficiaries.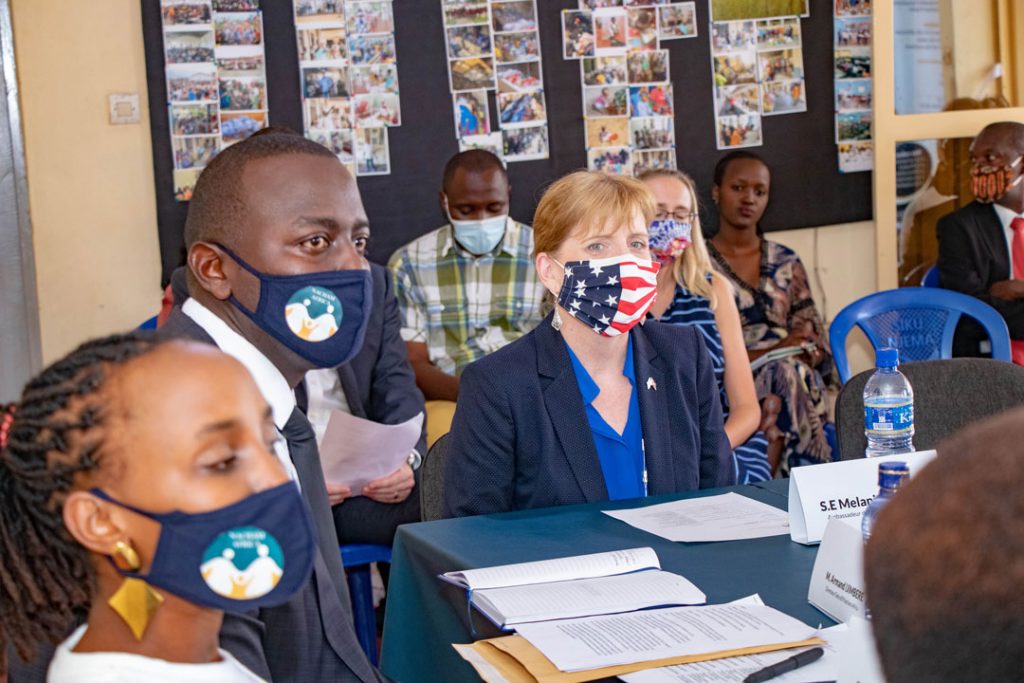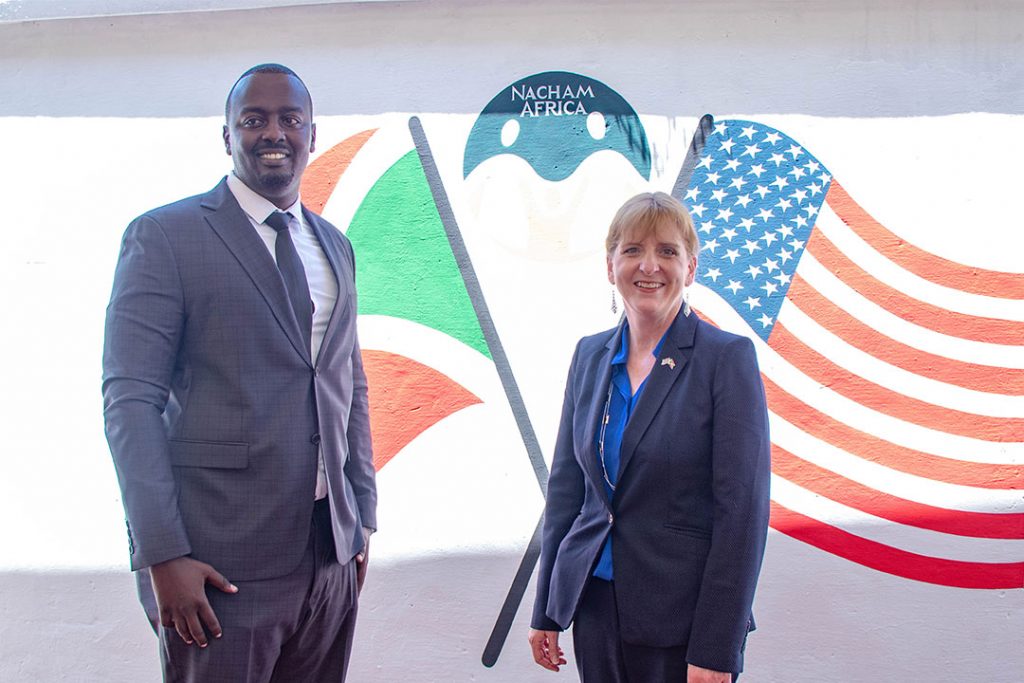 The Center is open at the right time
The Ambassador of the USA to Burundi, H.E. Melanie Higgins welcomed the opening of this center and the approach used by Nacham Africa to address the challenges faced by these women after hospitalization and to ensure the socioeconomic resiliency for a better future in the most vulnerable households through entrepreneurship.
H.E. Melanie Higgins reiterated the US Embassy support to Nacham Africa and expressed her readiness to collaborate with Nacham Africa to empower more women.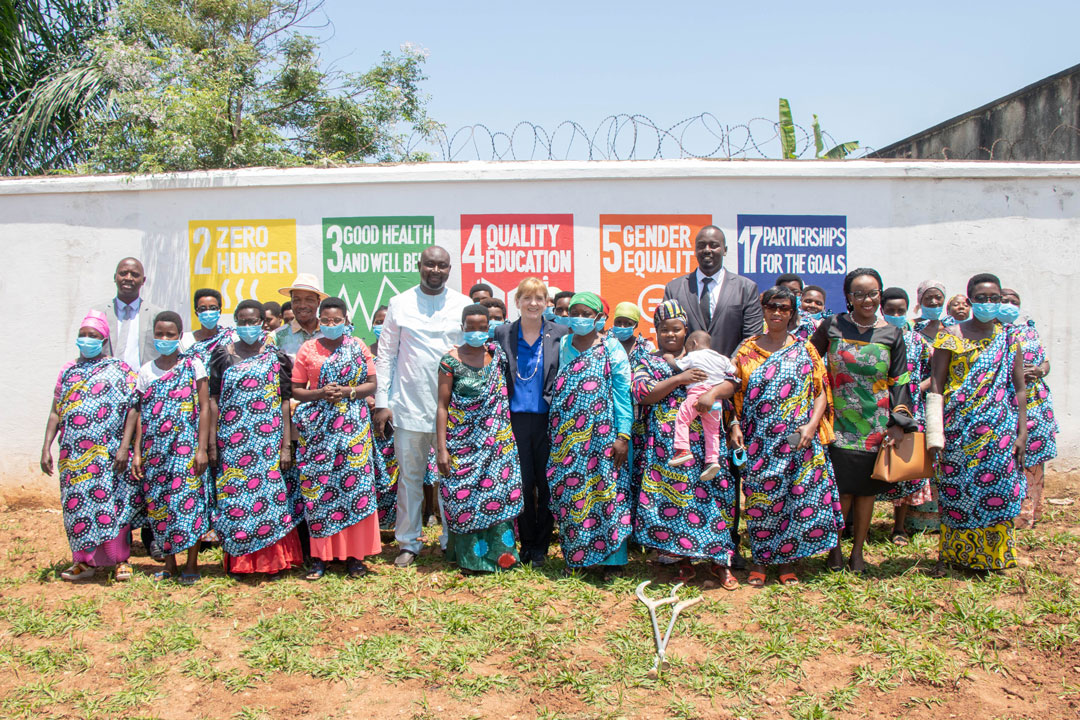 As representative of the Ministry of National Solidarity, Social Affairs, Human Rights and Gender, while welcoming the step taken by Nacham Africa in improving the standard of living of the most vulnerable and the participation of various partners of the Center including the Embassy of the United States in Burundi, UNFPA and the United Nations Information Center.
Christophe NDIKUMANA pointed out that the opening of this center comes at a time when the Government of Burundi has just opened the Women's Investment and Development Bank in order to encourage and promote the development of women and girls through the granting of low-interest loans in order to enable them to carry out development projects and invited Nacham Africa to prepare the beneficiaries of this center well while grouping them so that they can take advantage of the opportunities offered by this bank through bankable projects.
The Center is located in Bujumbura City, Rohero 2, Avenue Mugamba no 7.